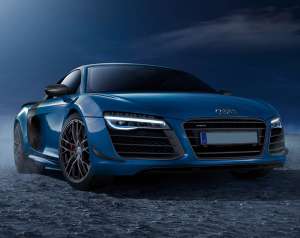 Group A Auto Trend has the Wheels And Rims Hicksville that you have been searching for. We have been in North Lindenhurst since 1983 serving our clients with respect, professionalism, honesty and quality. We offer exceptional service with a smile.
With over 37 years in the industry we know we can offer you a plethora of design, styles and finishes to choose from for domestic as well as foreign makes and models of rims and wheels.
You can change your ride from dealership to true ownership. All it takes is changing out your rims and you will be amazed at the difference! You know what it's like to be sitting at a traffic light and you see this amazing car go by.
Those wheels just transform the entire look of the car. Well, you too can have that look. We can even put together a custom package of Wheels And Rims Hicksville.
Did you know that the European market has recognized Group A Auto Trend for our specialty in Porsche, BMW, Mercedes and Ferrari. The Japanese market for Acura, Subaru and Toyota. But do know that we also offer Wheels And Rims Hicksville for domestic cars like Ford Mustang, Pontiac GTO, Buick Grand National, Chevrolet Camaro, Corvette and your car as well.
Visit Group A Auto Trend and our Wheels And Rims today to shop our rims . You can also call directly to our office to speak with one of our knowledgeable representatives at 631-957-3901.
Our showroom is open Monday thru Friday 9 am to 6 pm and Saturday from 9 am to 3 pm and closed Sunday. We have plenty of parking and offer exceptional service.
Whether you are an automotive enthusiast or looking to change the look of your ride, Group A Auto Trend can help you choose the right look for your vehicle.
We also have all-season performance tires, SUV tires, all-season touring tires, all-terrain tires, competition and summer tires.
Wheels & Rims Installation Near Hicksville
We are sure you have never witnessed such a selection of Wheels And Rims Hicksville as you will find at our showroom. Since 1983 we have made variety the spice of our client's lives. If you have never been to our showroom, now is the time.
In addition, now that the summer is over many people are turning their attention to the holiday season. Why not suggest to your loved one that you would like a gift certificate to Group A Auto Trend? That will surely be a gift well appreciated.
Your new Wheels And Rims Hicksville can literally make heads turn when you drive by. Why not come down to our showroom and see all we have to offer you.
When it comes to decking out your ride with the best in quality, composition and design, you can't beat Group A Auto Trend. You can call us for easy directions too. We are your one stop shop.