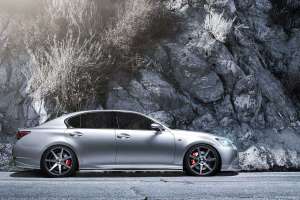 When searching for Wheels And Rims Lindenhurst come to Group A Auto Trend. We are conveniently located at 7 Sidney Ct in North Lindenhurst.
Since 1983 we have been providing our clients with the best names in Wheels And Rims Lindenhurst. We have brand names that you know, and trust and we can customize a package to meet your automotive needs.
We are your one stop shop for tires, rims, suspension components and even have niche wheels for the multinational sports car market.
Imagine sitting at a light and you're watching the traffic go by.
Suddenly, you see this awesome car with rims to die for and tires that just speak awesome. You think to yourself "wow, wish my car could look like that." Well, it can.
Come to Group A Auto Trend and let us help you choose the look and beauty that you have been searching for. The right Wheels And Rims Lindenhurst will change the whole look of your ride. We guarantee it!
With over 37 years in the industry you can imagine the quality products we have in our shop. Only the best, for the best. Whether you have an American manufactured car such as Ford Mustang, Pontiac GTO, Buick, Camero, or Corvette we have what it takes to make your car stellar.
If you have a European or Japanese manufactured car such as Porsche, BMW, Mercedes, Ferrari, Acura, Subaru or Toyota you can count on Group A Auto Trend to truly turn your car into a masterpiece with awesome Wheels And Rims Lindenhurst.
Whether you are a sports car enthusiast or just looking to enhance your ride, you can turn your car from an automobile into a sight for all eyes!
The showroom hours at Group A Auto Trend are Monday thru Friday from 9-6, Saturday from 9-3 and closed on Sunday. No appointment is needed.
Wheels & Rims Installation Near Lindenhurst
Visit Group A Auto Trend and our Wheels And Rims today to shop our wheels. You can also call directly to our office to speak with one of our knowledgeable representatives at 631-957-3901. Any one of our knowledgeable staff can answer any questions you may have regarding purchasing new Wheels And Rims Lindenhurst.
Here, at Group A Auto Trend we also carry a line of suspension components as well. You must come down to our showroom and see what is new for the automotive industry in wheels and rims. You know your ride is all decked out when people stop and stare. Want that type of experience?
Come to Group A Auto Trend in Lindenhurst. We can show you how easy it is to increase the value of your car while giving you the look you crave. That's Group A Auto Trend at 7 Sidney Ct in Lindenhurst. There really is no other place like it.
When searching for the best in all-season and performance tires, SUV tires, touring, all-terrain, summer and competition tires, Group A Auto Trend is all you need to know.