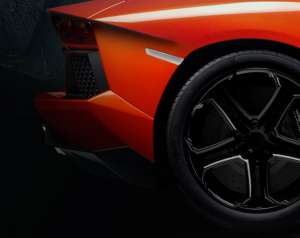 If you have been searching for the top in the industry for Wheels And Rims Deer Park, you must come to Group A Auto Trend in North Lindenhurst. We have been providing our clients with exceptional service, selection and integrity for over 37 years.
Since 1983 Group A Auto Trend has offered all season performance tires, SUV tires, all-season touring tires, all-terrain, competition and summer tires. We also have a vast selection of name brands you know and trust.
It's nice to have awesome tires, but more importantly your life can depend on them. When it comes to Wheels And Rims Deer Park, never compromise on quality.
Know that we also carry niche wheels for the multi-national sports car market. Were you aware that Group A Auto Trend has been recognized by the European market for our specialty in Porsche, BMW, Mercedes and Ferrari. The Japanese market has followed suit and they too recognize us for our specialties in Acura, Subaru and Toyota.
We also have Wheels And Rims Deer Park for the domestic market such as Ford Mustang, Pontiac GTO, Buick Grand National, Chevrolet Camaro and Corvette. Don't have one of these makes and models? We are also right up your alley. We can take any make and model of car or truck and turn it into one of sophistication, make it a suped-up mean-machine or give your ride the cool look of modernization. You truly have to come down to our showroom and check out for yourself and see the displays of Wheels And Rims Deer Park. We will warn you now, you just may drool, but bibs are not required!
Wheels & Rims Installation Near Deer Park
At Group A Auto Trend we have a plethora of designs, styles and finishes for rims. We carry brand name tires that can give your ride a sleek sport look with that feel the road quality. But you don't have to be a car enthusiast to deck out your ride.
Visit Group A Auto Trend and our Wheels And Rims today to shop our wheels. You can also call directly to our office to speak with one of our knowledgeable representatives at 631-957-3901.
The showroom is open Monday thru Friday from 9 am to 6 pm, Saturday from 9 am to 3 pm and closed on Sunday. Come down and see our fabulous display of Wheels And Rims Deer Park. We can even customize a package specifically for you.
Now that the summer months are over it's time to focus on the upcoming holiday season. If you are searching for a gift that any man will simply love, consider a gift certificate to Group A Auto Trend. It will be the one gift that makes their heart sing. After all, we know the next best thing to a man's woman is his car. Call today and come see our Wheels And Rims Deer Park.