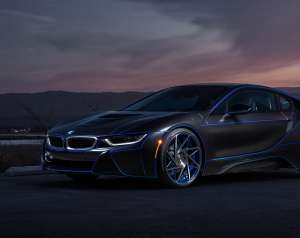 Group A Auto Trend has the awesome Wheels And Rims Farmingdale that you have been searching for. Group A Auto Trend has been serving our clients for over 37 years with professionalism, selection, quality and service.
Look, these days you don't get to stay in business that long if you don't give your clients what they deserve.
We offer tires in brand names you know and trust, a plethora of styles and fabrication in rims, suspension components and so much more.
We have all-season performance tires, SUV tires, all-season touring tires, all-terrain, competition and summer tires. Safety and performance all rolled into one.
Since 1983 we have been providing our knowledge, exceptional service and quality in product.
Did you know that the European market has recognized Group A Auto Trend for our specialty in Porsche, BMW, Mercedes and Ferrari? The Japanese market also has recognized Group A Auto Trend for Acura, Subaru and Toyota.
Our Wheels And Rims Farmingdale can take your vehicle from ho hum to awesome.
Have you ever been sitting at a light and you see this amazing car with Wheels And Rims Farmingdale go by and you follow it with your eyes? Your vehicle can look like that too. Come down to Group A Auto Trend and see all we can offer you to make your ride amazingly awesome.
Now that the weather is getting cooler, summer is over, and many have begun to focus on the upcoming holidays. Consider a gift certificate to Group A Auto Trend for the man in your life. Your dad, brother, husband or boyfriend can come down and take advantage of our wonderful selection of Wheels And Rims Farmingdale because a man's car has a special place in his heart.
Wheels & Rims Installation Near Farmingdale
Visit Group A Auto Trend and our Wheels And Rims today to shop our rims. You can also call directly to our office to speak with one of our knowledgeable representatives at 631-957-3901.
The Group A Auto Trend showroom is open Monday thru Friday from 9 am to 6 pm, Saturday from 9 am to 3 pm and closed on Sunday. We have a plethora of designs, styles and finishes to choose from for domestic as well as foreign vehicles.
Whether you are a car enthusiast or just want to enhance and bling-out your vehicle with sophistication, shine and safety, choose tires and rims from Group A Auto Trend. We can even customize a package for you! You can turn your vehicle into a mean machine or even bring back the look of your classic car.
When it comes to shopping for Wheels And Rims Farmingdale, you must come down to Group A Auto Trend because we have the brand names, the quality and the inventory so you don't go home disappointed. If you would like to call us for directions, dial 631-957-3901. After all, Group A Auto Trend is exactly what you have been searching for.