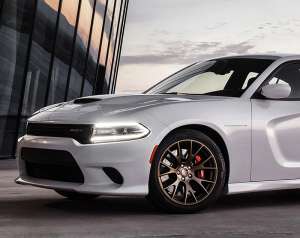 When searching for the best in Wheels And Rims Freeport, do consider Group A Auto Trend.
We have been in North Lindenhurst for over 37 years providing our clients with superb service, quality, performance, inventory and integrity.
You don't stay in business for 37 years without being the best the industry has to offer. We take pride in our ability to help our clients make informed decisions regarding the upgrades to their vehicles.
Whether you are a car enthusiast or not makes no difference here. All clients are treated with the dignity, respect and exceptional service they deserve.
Group A Auto Trend has been recognized for our specialty in the European market. Porsche, BMW, Mercedes and Ferrari and just a few names of those we specialize in. The Japanese market has also recognized us for our transformation of Acura, Subaru and Toyota models.
But not to worry, we also never leave out the domestic market for vehicles such as Ford Mustang, Pontiac GTO, Buick Grand National, Chevrolet Camaro and Corvette. Our Wheels And Rims Freeport are for all domestic and foreign automobiles available here in the United States.
We also carry niche wheels for the multi-national sports car market. We have all-season performance tires, SUV tires, all-season touring tires, all-terrain, competition and summer tires. We can be your one stop for Wheels And Rims Freeport.
Wheels & Rims Installation Near Freeport
Visit Group A Auto Trend and our Wheels And Rims today to shop our wheels. You can also call directly to our office to speak with one of our knowledgeable representatives at 631-957-3901.
Our showroom is open Monday thru Friday from 9 am to 6 pm, Saturday from 9 am to 3 pm and closed on Sundays. No appointment is needed. Come down and browse our plethora of designs, styles and finishes in rims. You will be amazed at how different your ride will feel when dressed out with new rims and wheels.
Now that the summer season is over it is time to plan for the upcoming holiday season. Maybe you would like to give Wheels And Rims as a gift certificate to a loved one.
Maybe you will even hint at asking Santa for one for yourself as well. When it comes to finding the best in quality and selection of Wheels And Rims Freeport, it doesn't get any better than Group A Auto Trend.
Have you ever been sitting at a traffic light and this amazing car goes by and you think to yourself "wish my car could look like that"? Well it can. Group A Auto Trend wants to help you choose the right style that you will never regret. Increase the value of your car while it takes your breath away with delight! Group A Auto Trend the only name you need to know.