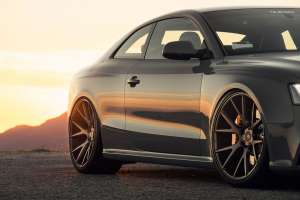 If you have been searching for customizable Wheels And Rims Mineola come to Group A Auto Trend. We are conveniently located in North Lindenhurst and have been providing excellence in quality, service, product and knowledge for over 37 years.
That's right Group A Auto Trend has been in business since 1983. That in of itself says a lot about our integrity.
Here, at Group A Auto Trend we have what it takes to make your vehicle a dream machine.
We have a plethora of Wheels And Rims Mineola in different designs, styles and finishes to choose from for domestic as well as foreign makes and models. If you are a car enthusiast, you have come to the right place.
We carry a full line of all-season performance tires, SUV tires, all-season touring tires, all-terrain, competition and summer tires. We are your one-stop shop for tires, rims and suspension components.
When searching for the best in Wheels And Rims Mineola not only should you search for the look you want but remember, your life depends on safety as well. We have high quality Wheels And Rims Mineola that are brand names you know and trust.
Have you ever been sitting at a traffic light and this amazing car goes by and you think to yourself, "That's what I'm talking about?"
Well come down to Group A Auto Trend and let us help take your breath away with our amazing showroom of choices.
Now that the summer is over, many people are beginning to focus on the upcoming holiday season. Why not suggest a gift certificate to Group A Auto Trend for the men in your life? You know it's a gift they will love. After all, what man doesn't want to spruce up their ride?
Did you know that the European market has recognized Group A Auto Trend for our specialty in Porsche, BMW, Mercedes and Ferrari?
The Japanese market has followed suit for our specialties in Acura, Subaru and Toyota. Not to worry we also have received accolades for our domestic models as well such as for the Ford Mustang, Pontiac GTO, Buick Grand National, Chevrolet Camaro and Corvette.
Wheels & Rims Installation Near Mineola
Visit Group A Auto Trend and our Wheels And Rims today to shop our wheels. You can also call directly to our office to speak with one of our knowledgeable representatives at 631-957-3901.
Our showroom is open Monday thru Friday from 9 am to 6 pm, Saturday from 9 am to 3 pm and closed on Sunday.
Come on down to Group A Auto Trend at 7 Sidney Ct in North Lindenhurst and show us your ride. Tell us what you are looking for and we can help you to make informed decisions regarding the changes you wish to make whether for sophistication, to supe it up or create a mean machine.
If you need directions, we are here at 631 957-3901. When it comes to Wheels And Rims Mineola, nobody does it better than Group A Auto Trend.