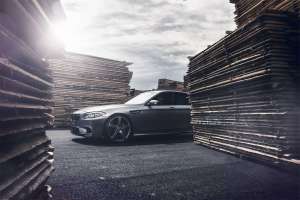 When searching for spectacular Wheels And Rims Northport come to Group A Auto Trend. We are conveniently located in North Lindenhurst not far from Sunrise Highway.
We carry a full line of all-season performance tires, SUV tires, all-season touring tires, all-terrain, competition and summer tires.
We also have a plethora of designs, style and finishes to choose from for domestic as well as foreign wheels.
Have you ever been stopped at a traffic light and you see this awesome car go by with wheels that just melt your heart?
You think to yourself, "man, wish my ride looked like that". Well, it can. Come down to Group A Auto Trend and check out all we have to help you make your dream come true.
Our Wheels And Rims Northport are recognized by the European market for our specialty in Porsche, BMW, Mercedes and Ferrari. The Japanese market has followed suit and recognized us for our Acura, Subaru and Toyota customizations.
Not to worry, we still offer amazing results on domestic cars as well specializing in Ford Mustang, Pontiac GTO, Buick Grand National and Chevrolet Camaro and Corvette.
No matter what make and model of car you own, we have Wheels And Rims Northport that will not only provide you with the look you wish you had, but also offer you the safety you demand.
Visit Group A Auto Trend and our Wheels And Rims today to shop our wheels. You can also call directly to our office to speak with one of our knowledgeable representatives at 631-957-3901.
Wheels & Rims Installation Near Northport
Our showroom is located at 7 Sidney Ct in North Lindenhurst. We are open Monday thru Friday from 9 am to 6 pm, Saturday from 9 am to 3 pm and closed on Sunday. We are your one stop shop for all things Wheels And Rims Northport.
Now that the summer season has come to an end, we focus on the upcoming holiday season. Have you considered giving a gift certificate from Group A Auto Trend? Just think of how happy the man in your life would be. He could come down and choose wheels or rims to make his heart sing.
All men have a special place in their hearts for their ride. Whether you are gifting to your dad, husband, brother or boyfriend, it will be the one gift they will be anxious to get.
When it comes to providing the best in quality, service, integrity, safety and selection you can't beat Group A Auto Trend.
After all, with over 37 years in the business, we have seen it all. Don't buy big box store, you get what you pay for. Come to where we have brand names, technicians that can help you make informed decisions and inventory in Wheels And Rims Northport that won't disappoint. Call us today.