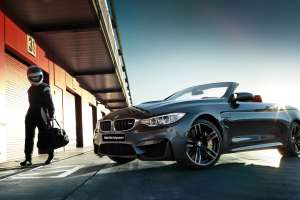 Group A Auto Trend has a wonderful selection of Wheels And Rims Smithtown.
When you actually think about it, it really is nice to have a beautifully decked out car with rims that will stop you in your tracks and wheels that are appropriate for the look you want. But the bottom line is safety.
You need to know that the Wheels And Rims Smithtown will offer you and your loved one the safety in all types of weather conditions. Here is where the knowledgeable staff at Group A Auto Trend can help.
Since 1983 we have been providing excellence in product, quality, service and knowledge to all of our clients. That is over 37 years of learning the mechanics of each make and model of vehicle. You have questions? We have answers.
We carry a full line of all-season performance tires, SUV tires, all-season touring tires, all-terrain tires, summer tires and of course, competition tires. The Wheels And Rims Smithtown are name brands you know and trust.
In addition, we can help you to customize a package specifically for your vehicle. Whether you are a car enthusiast or just looking to turn your car in to a mean machine…we have all it takes. Sophistication or suped-up, we have it all.
Wheels & Rims Installation Near Smithtown
Visit Group A Auto Trend and our Wheels And Rims today to shop our wheels. You can also call directly to our office to speak with one of our knowledgeable representatives at 631-957-3901.
One of our knowledgeable representatives can answer your questions or offer you directions. Our showroom is open Monday thru Friday from 9 am to 6 pm, Saturday from 9 am to 3 pm and closed on Sunday.
Here at Group A Auto Trend we have a plethora of designs, styles and finishes to choose from for domestic as well as foreign cars. We are your one-stop shop for all things Wheels And Rims Smithtown.
Did you know that the European market has recognized Group A Auto Trend for our specialty in Porsche, BMW, Mercedes and Ferrari. The Japanese market has followed suit for our commitment and service to Acura, Subaru and Toyota.
But know that we also offer our services and Wheels And Rims Smithtown to the domestic market such as Ford Mustang, Pontiac GTO, Buick Grand National, Chevrolet Camaro and Corvette.
Group A Auto Trend is conveniently located at 7 Sidney Ct in North Lindenhurst. We have been serving and servicing our clients for over 37 years which says a lot about out integrity, product, quality, service and commitment to our clients.
Why not come down and check out all we have to offer.
Now that the summer season is over, we are turning our thoughts to the upcoming holiday season. You might consider asking your loved one for a gift certificate to Group A Auto Trend. It can be the one gift that will take your breath away! Call today 631-957-3901.